Build a magical + spiritual practice that's effective, inspiring, and expansive.
___________________
"I just want to say thank you from the bottom of my heart for providing these classes! You are truly making a difference in the world. Might seem small, but you've helped me gain the strength to become a better mother and person. I truly believe in myself again. Thank you!!"
~ Krista Martinez, Mind Witch Academy Student
___________________
Do you want to deepen your knowledge and understanding of magic and spellcraft? Are you looking for a collection of rituals, spells, tutorials, and resources to support your witchcraft journey? Would you like effective and expansive guidance and insight from a seasoned practitioner with over eight years of experience?
If so, enroll in the Mind Witch Academy Today.
As a student of the Mind Witch Academy, you'll learn the fundamentals of spellcraft as well more advanced approaches and techniques. Whether you're a beginner on the path or you're an adept looking for a fresh perspective, the Mind Witch Academy had what you need to craft a potent magical practice.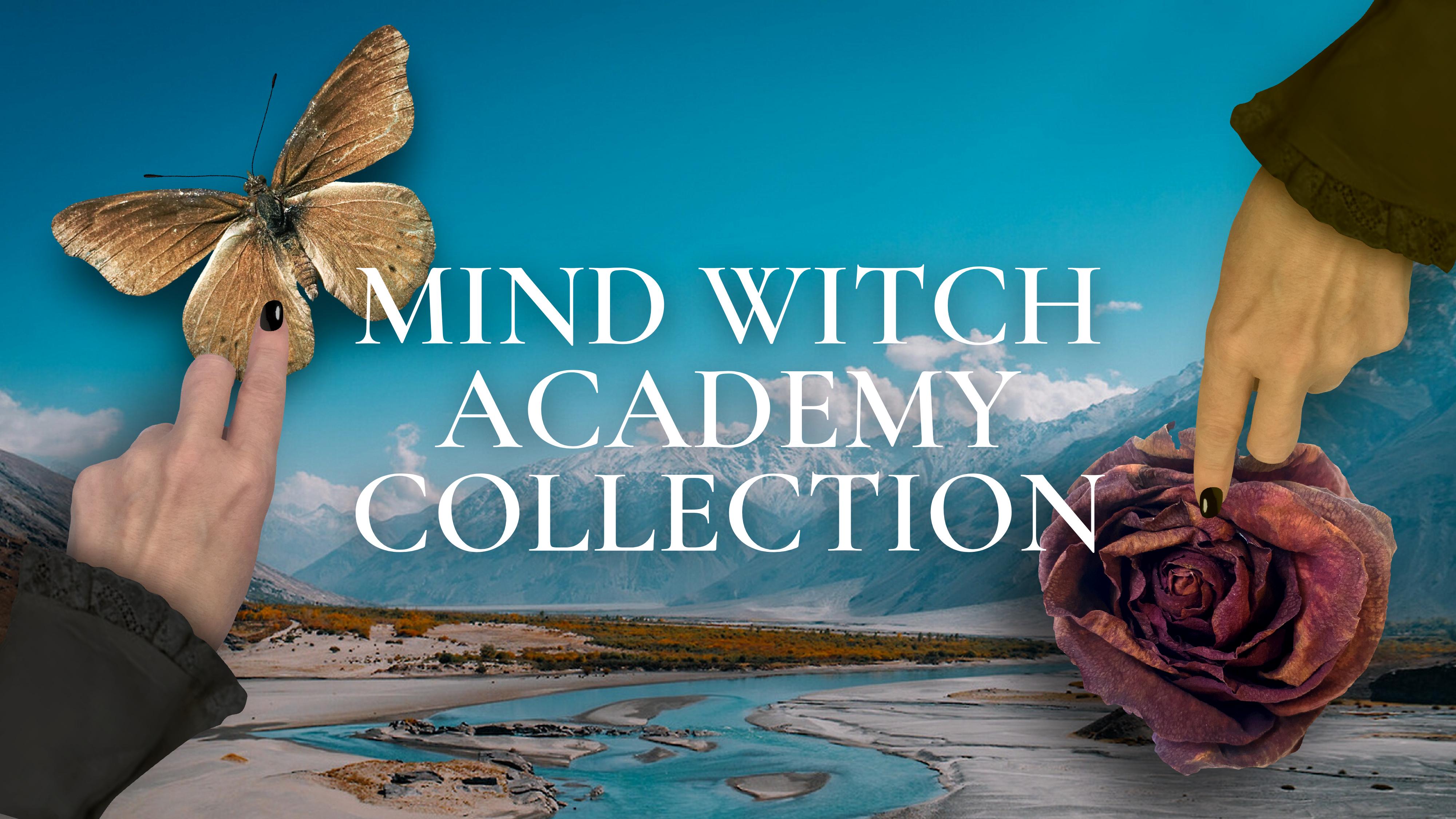 Dive into a journey of personal discovery, magick, creativity, and connection with the Mind Witch Academy Collection.
Gain instant access to every single course in the Mind Witch Academy, exclusive lessons and resources, and future lessons and courses.
This collection includes over 300 workbook pages of journal prompts, rituals, spells, planning pages, and ritual preparation.
This collection also includes 50 + videos with hours of content including spell tutorials, ritual walk-throughs, heartfelt chats, spiritual thoughts + meditations, magickal philosophy chats, and more!
As a student of the Mind Witch Academy Collection, you will learn…
~ What a spell is, how it works, how to cast it, and how to use materials and correspondences that reflect your unique interests and experience.
~ A 28-day process of creating and healing with the moon phases.
~ What poetry magick is, and how to cast three different types of poetry spells
~ How to cast intuitive and "traditional" sigils in correspondence with the five major elements
~ Rituals and practices for connecting with your innermost desire and walking the path that reflects who you are
~ How to conjure and channel the spirit of your personal genius to fulfill your creative destiny
~ How to craft psycho-spiritual space for receiving your magickal intentions
~ How to make powerful money magick through banishing Moloch and casting wishing well spells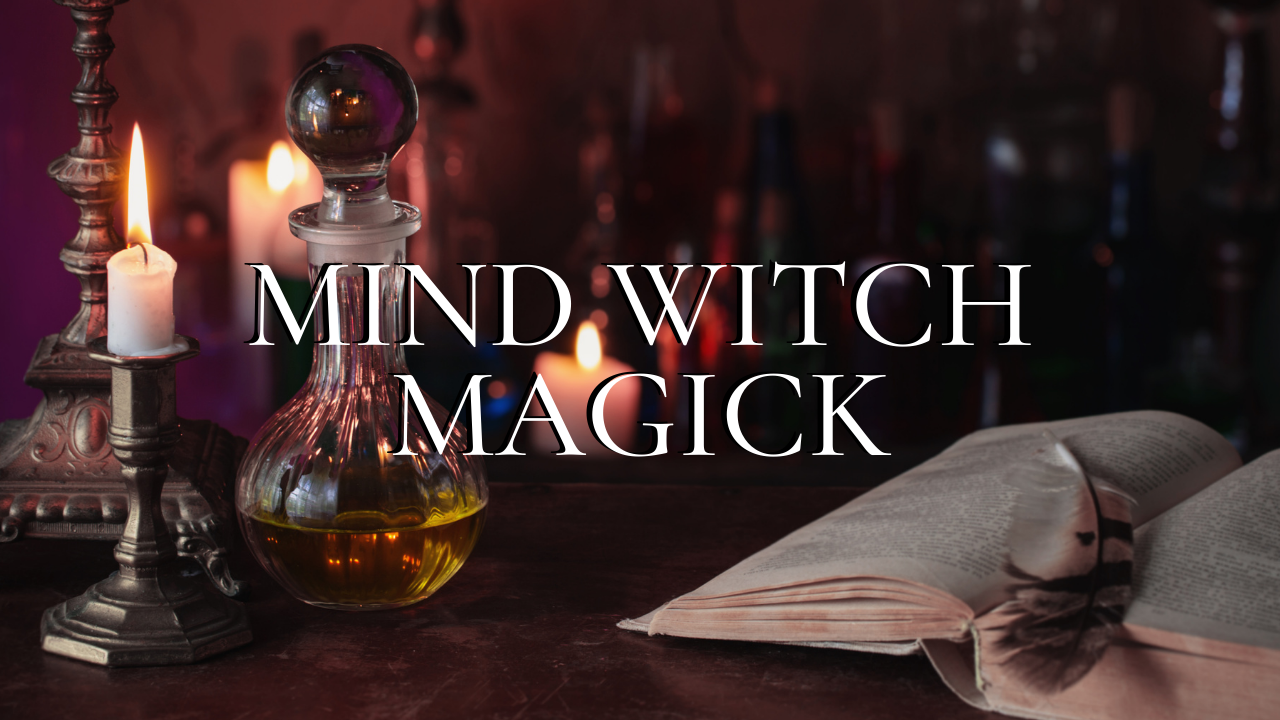 Are you looking for a compendium of magickal theory, technique, and practice? If so, the Mind Witch Magick Collection is for you!
This collection includes:
The Spell Bound Magickal Theory E-Course
The Money Magick Collection
Poetry Magick Lesson
Elemental Sigil Craft
Magick of Receiving Lesson
Who it's for: seekers who are looking for both a strong foundation in magickal theory and practices, methods, and tools for crafting magick for specific aims and purposes.
What it teaches: what a spell is, how to choose the best magickal materials to enhance workings, the cultivation of self-belief, intuitive + traditional sigil casting methods, three approaches to crafting poetry spells, money magick spells and secrets, and approaches for creating space for manifestation.
Why you should take it: many of the spells one finds in books and online completely lack explanation or context, making it difficult for the practitioner to understand why they work and how they're meant to serve us. The magick in this collection is both effective and supported by explanations, insight, and practical applications.
Not only will you learn a variety of magickal practices to use, but you'll also gain a working knowledge of how and why magick works, and how you can make it work for you.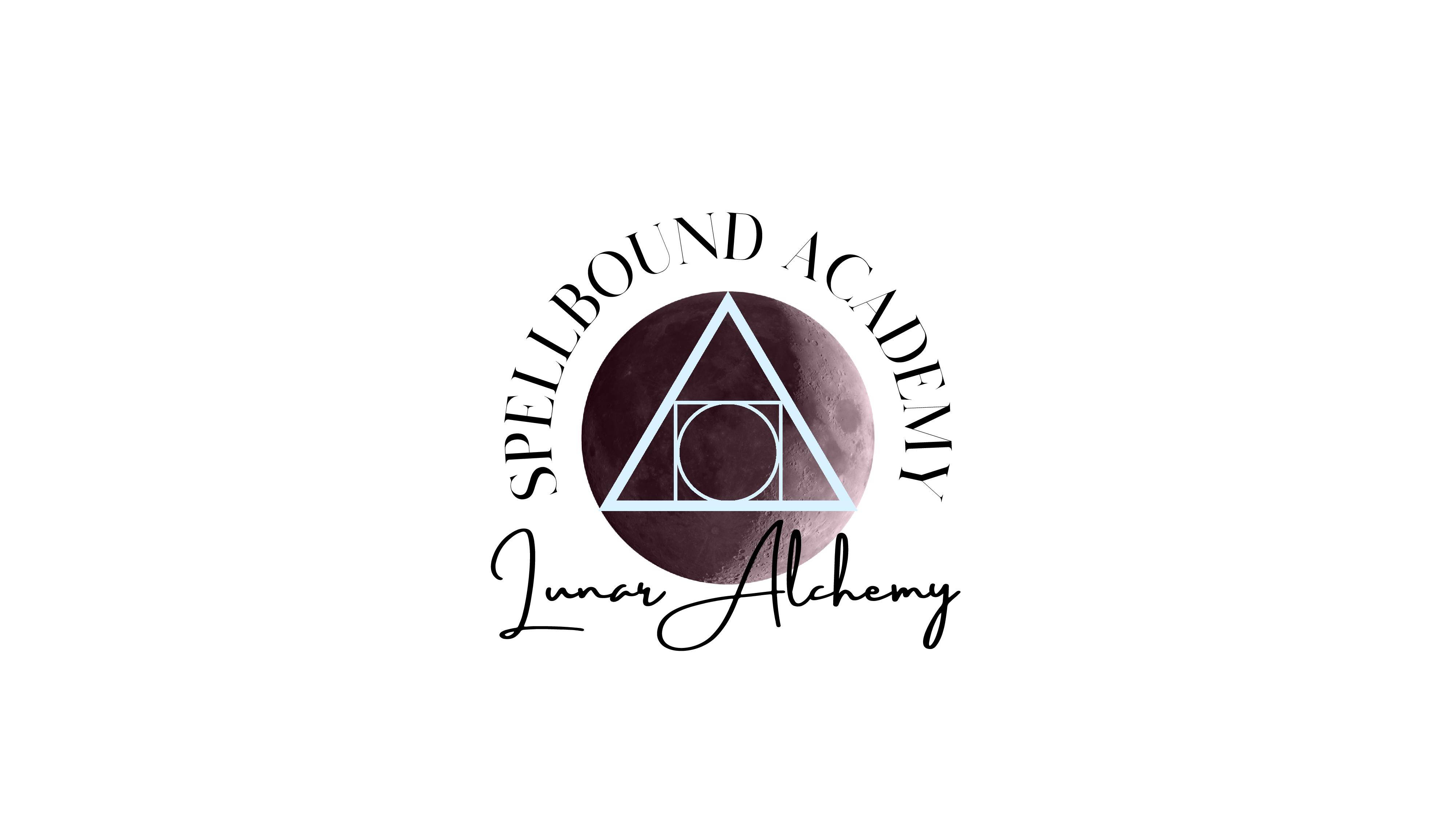 Lunar power is gentle and deep. Active and passive. Restorative and transformative. When you align yourself with it, you align with a deep, primal knowledge that leads you on a journey of personal discovery.
The Lunar Alchemy E-course guides you on a journey through the moon cycle, helping you co-create a meaningful shift within 28 days.
As you take this journey, you will:
~ Follow a series of guided meditations to access subconscious knowledge.
~ Alchemize subconscious knowledge into powerful psycho-spiritual shifts through soul-resonant intention setting, new moon "mood board" crafting, and actionable steps towards manifestation.
~ Heal wounds that are keeping you from doing the cosmic dance in the way that feels best.
~ Discover how you can support your spiritual evolution by following this process each lunation of the year
~ Travel with me! I'll be sharing my tarot readings, astral journeys, journal responses, and rituals to show you what it looks like to move through this process in real time.
______________
"Your course has been amazing! It's helped me reflect on this past year and look forward. It resonates so strongly with me and provides a truly useful, practical way to structure the cycle. Your willingness to share your experience and process provides a depth to the material that's both awesome and unique."
~Jen Pearson, Lunar Alchemy Student
______________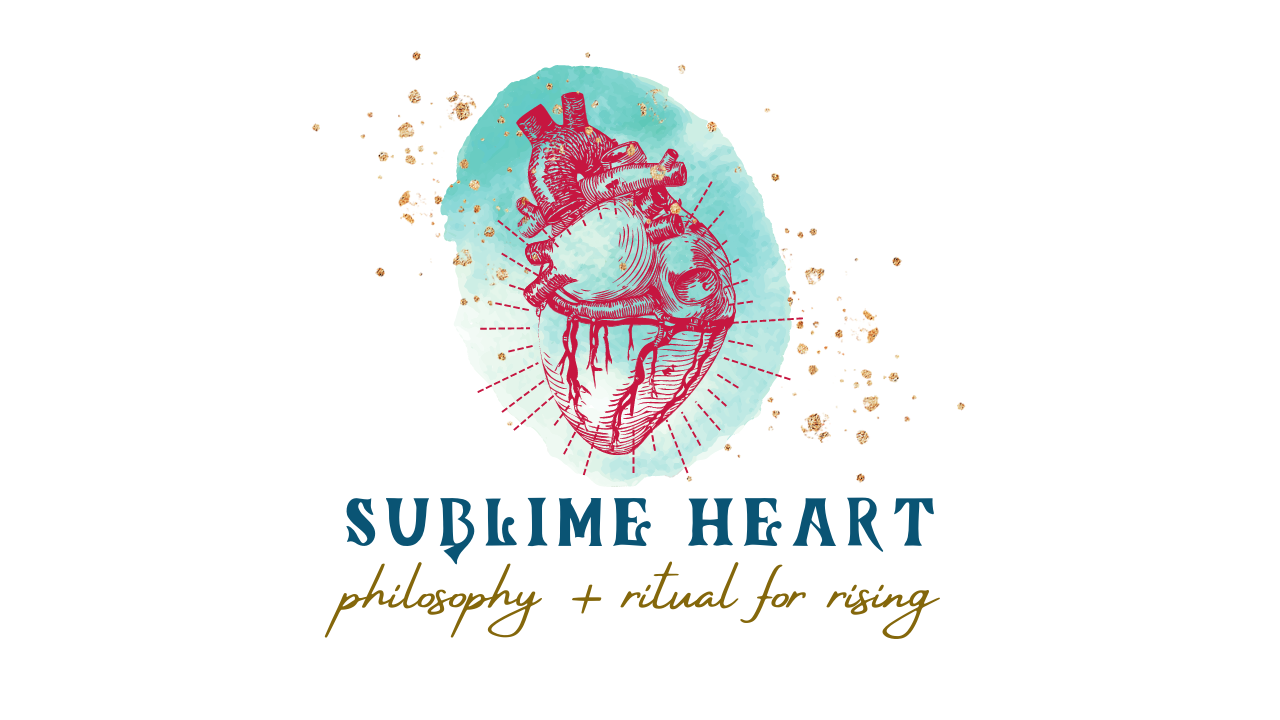 In the summer of 2020, I experienced a profound spiritual shift that unequivocally led me to the following realizations:
~ The best way I can be of service to the world is to give in ways that are loving, resonant, and nourishing
~ I don't have to listen to anyone who wants to terrify me, shame me, or convince me that who I am and how I move through this world isn't good enough
~ Serving my personal genius is my life's purpose, and thus my highest priority
~When I serve my personal genius, I serve the greater good
The Sublime Heart leads you away from fear and comparison and towards the deep, resonant, lasting authentic expression of the best of who you are.
Each lesson of Sublime Heart includes:
~ Videos that offer practical and philosophical advice for engineering paradigm shifts, taking aligned action, and embracing what's best for the soul
~ Rituals, reflections, and/or exercises through which you may explore concepts, connect with self and spirit, get your magick on, and co-create a more rewarding experience with the universe
If you are witchy and woo, this course is for you!
You will be invited to summon your guides, speak petitions and statements of release, go on walking meditations, and travel the astral.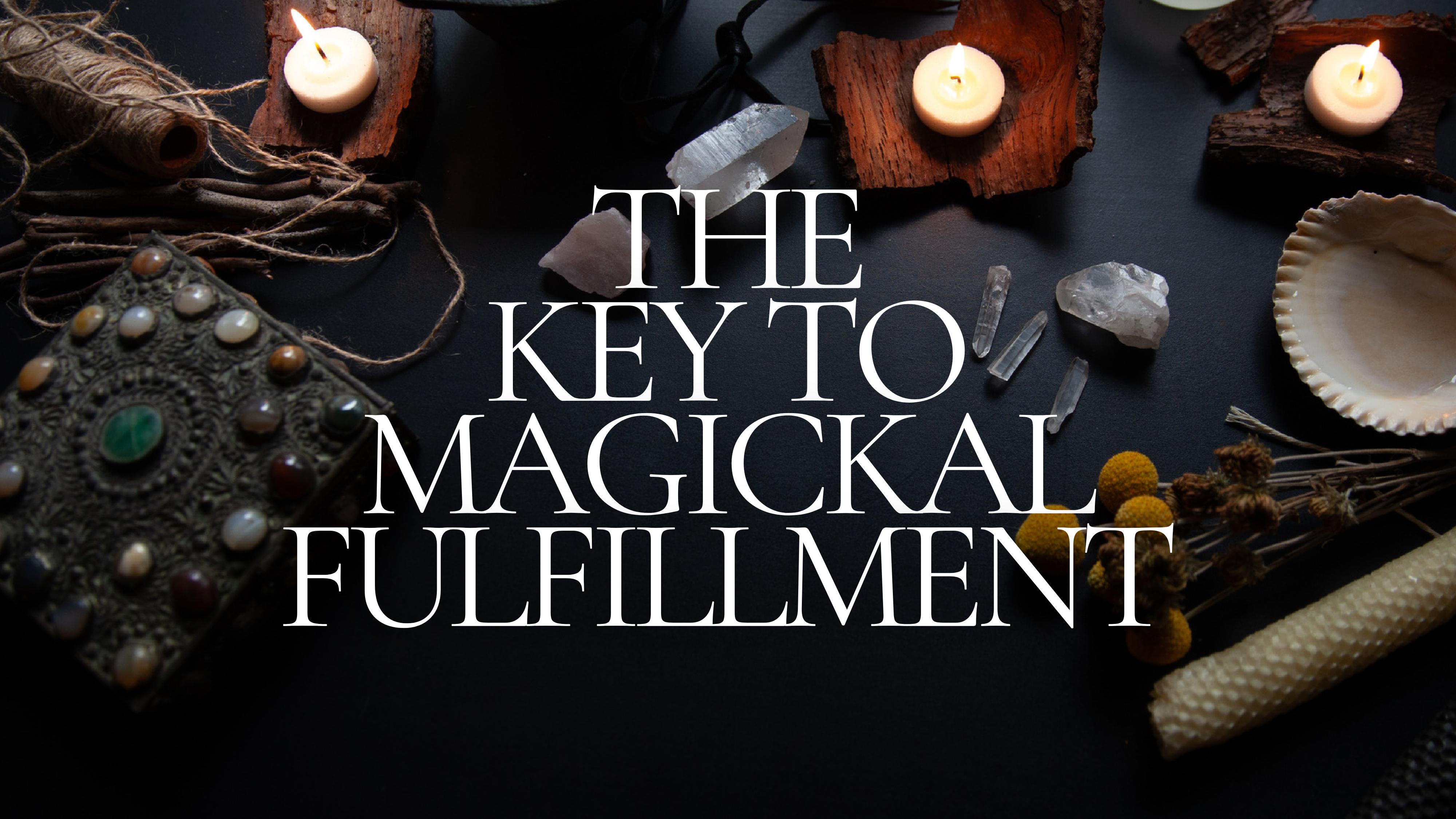 To get a sense of whether or not the lessons and courses in the Mind Witch Academy are for you, enroll in the FREE Key to Magickal Fulfillment Masterclass!
Get ready for 30 minutes of hard-hitting spellcrafting goodness that gives you the insight you need to completely revolutionize your approach to magick.
I don't always claim that something is true with a capital "T," but I'm pretty sure that I've discovered the difference between those whose spellwork cultivates love and wellbeing and those whose spellwork does not.
Start making magick that makes your feel good–today.